TopGolf Event in Minneapolis, MN
CenterPoint Legal Solutions is proud to be hosting a fundraiser/social to benefit The Naked Warrior Project and Elite Meet during the NCBA conference Wednesday May 15, 2019 at TopGolf in Minneapolis.
Naked Warrior Project's mission is to honor fallen Navy SEALs and Special Operations warriors that have sacrificed their lives for our freedom.  NWP memorializes these courageous sacrifices and provides support to their families who were left behind. Elite Meet is an organization dedicated to helping Navy SEALs find employment after retiring from the military.
We would love for you to join us in putting this incredible event together; as we are expecting close to 200+ participants.  Our sponsors will join us and some of the top creditors and forwarders in the industry for an evening of drinks, food, raffle and friendly golfing competitions (fun for even non-golfers).
Become a Sponsor
We welcome you to become a part of our event as a Sponsor and/or participate as a company, team, family or individual. Sponsorships help defray the cost of organizing the event and are used for the awards, drinks and food for participants. All additional money from sponsorships will go towards The Naked Warrior Project and Elite Meet.
Our 2019 Sponsors
Wednesday, May 15, 2019
TopGolf
6420 N Camden Ave,
Brooklyn Center, MN 55430
6:30pm & 7:00pm – Buses Available from Hilton Minneapolis 
7pm – Warm up, food, cocktails
8pm – Tournament
10pm – Buses available to Hilton Minneapolis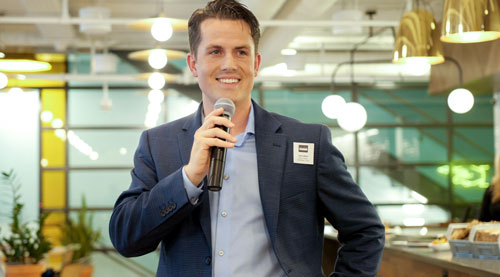 John Allen, Chairman
Joining us for this event will be John Allen a former Navy SEAL and Chairman of Elite Meet. Elite Meet was kind enough to provide the keynote speaker for the Receivables Management Association International (RMAI) annual conference in February 2019, and will be spending time with us again at this years TopGolf event.
You can learn more about Elite Meet by visiting their website or visiting John on social media.