Saturday May 21, 2022
Pompano Beach, FL
The Naked Warrior Project and Blue Tide Marine have teamed up once again to host the Fourth Annual Naked Warrior Project Fishing Tournament. Come out and fish with Navy SEALs and our other local veteran friends. All proceeds from the tournament will go towards The Naked Warrior Project's mission to memorialize fallen Special Operations troops and help those injured in their recovery.
The founder of The Naked Warrior Project, John Owens, is a Navy SEAL and started this 501 (c)(3) non-profit organization when his brother, Ryan Owens, also a Navy SEAL, was killed in action on January 29, 2017. Building a memorial to Ryan in South Florida is The Naked Warrior Project's current primary mission
Sponsorships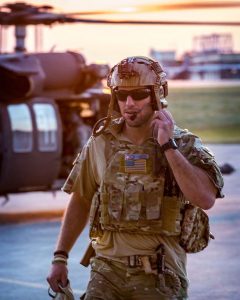 We welcome you to come fish with us and/or become a part of our tournament as a Sponsor and/or participate as a company, team, family or individual. Sponsorships help defray the cost of organizing the event and are used to purchase t-shirts, awards, food and drinks for anglers and those who purchase dinner tickets. All additional money from sponsorships will go towards The Naked Warrior Project's mission.
See the sponsorship levels below, any contribution is greatly appreciated. We look forward to a fun-filled day while supporting a great cause!
Dates
Captain's Meeting- May 19, 2022
Sands Harbor Resort and Marina
125 N Riverside Dr
Pompano Beach, FL  33062
6pm – 7pm – Registration/check-in
7pm – Rules announcement
One angler from each boat must be present, you will not be able to fish this tournament if not present. Official rules will be reviewed, and any rule changes will be given at this meeting.
Fishing Tournament – May 21, 2022
Sands Harbor Resort and Marina
125 N Riverside Dr
Pompano Beach, FL  33062
THURSDAY May 19, 2022
6PM – Kickoff Party – TBD
SATURDAY May 21, 2022
6am – 7am – Visual Checkout Hillsboro Inlet
7am – Lines in water
1pm – 5pm – Weigh-In at The Sands Harbor Stage
4pm – BBQ Dinner Begins
6:30pm – Awards Ceremony